With pressure from Google on web designers to improve security on their websites, Let's Encrypt is the perfect way to be pro-active and build integrity for your brand/website.
It is an easy assumption to think that most people are building websites in WordPress and have access to thousands of plugins but this statement is not necessarily true.  I know, I know, 30% of websites are powered by WordPress READ MORE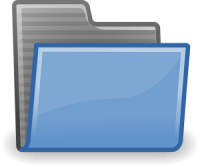 Have you ever wanted to give a client FTP access but you only have one master login?  If so, the Magento extension File System by MagPleasure may be a good solution for you.
We all know that video is a great way to promote and market our businesses but what happens when instead of uploading we need to download? Today I will quickly teach you how to download video off both Facebook and READ MORE
We all know how to "print screen" but have you struggled with finding a good free tool to copy a small portion of a page, a full scrolled page, or having the ability to add arrows and text?
Have you ever had a contract that required your signature but you don't have a scanner?  In this article, I will tell you about a free online tool that is easy to use and allows you to create an electronic READ MORE
In this article we will discuss how you can easily and quickly create an online site for your project that is private for your users eyes only.
When all you need is a good clean invoice, look no further!  In this article, we review online invoicing tools that work great and are free to use.
One of the most important first steps in designing a site are defining the content area's.   "What" goes "where" is every bit as much important as "how" and "why".  We have discovered a great online tool that will make READ MORE
We often need a signature in the world of Web Design but in 2014, fax machines seem almost obsolete and who has a land line anymore?  If you sign contracts regularly, you may need a fax machine each month but READ MORE
Go to top