After installing the SUPEE-6285, you may notice that some of your modules on the back-end read "Access Denied" for users with custom roles.  Well, it took us all day and several trials and error but we have the fix in READ MORE
Magento Onepage Checkout is designed to quickly move your customer through the shopping cart but opening and closing sections as they complete them all on one page.  One common issue with this feature is that some have experienced that the READ MORE
Magento is so lovely, isn't it?  Easy to use, industry standard, secure, great features, I could literally go on and on and on.  But what happens when you normally print your invoices to PDF and the feature breaks?
The popularity of Magento is growing and with that growth comes the desire for hackers and bots to try to learn how to get in to Magento stores. In this post, I will go over a handful of quick ways READ MORE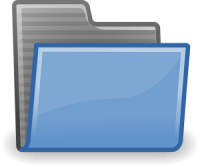 Have you ever wanted to give a client FTP access but you only have one master login?  If so, the Magento extension File System by MagPleasure may be a good solution for you.
You log in to your Magento backend admin panel and you are hit with a critical message at the top that says there is a patch you need to install.  Major security issues may occur if you do not install READ MORE
Have you ever worked in Magento and wished you could have access to media files (including PDF's) without having to use FTP?  Well, you can.  In this article, I will tell you how in under 5 minutes.
Nothing is more annoying than visiting your Magento website and discovering an error on the homepage instead of your beautiful content.  In this article, we will discuss a common error with the password cache and how to fix it.
Go to top