A common issue that pops up (and not just for Shopify sites) is when a visitor tries to share a product or page socially and instead of the featured image on the page, something else pops up.  What pops up READ MORE
Exporting Outlook 2010 is a cinch.  Follow the instructions below for MAC and PC.
If you have recently exported your Gmail mailbox to an MBOX zip file, here are the instructions to import your MBOX into a new gmail account.
Sometimes there is a need to export your email.  Over the next few posts, I will list instructions to export from a variety of sources.  In today's post, we will walk-thru how to export email from Gmail.
Do you need to collect IP addresses with your contact form but do not want the form submitter to know you are collecting it?  Here is a quick tip!

With pressure from Google on web designers to improve security on their websites, Let's Encrypt is the perfect way to be pro-active and build integrity for your brand/website.
Magento Onepage Checkout is designed to quickly move your customer through the shopping cart but opening and closing sections as they complete them all on one page.  One common issue with this feature is that some have experienced that the READ MORE
Maybe you uninstalled WordFence and see this error, or in my case, you changed your domain name to work offline and see this error.  Don't fret, I have you covered.  Let's fix it!
It is an easy assumption to think that most people are building websites in WordPress and have access to thousands of plugins but this statement is not necessarily true.  I know, I know, 30% of websites are powered by WordPress READ MORE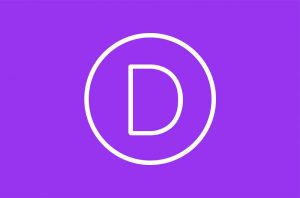 With the update of DIVI theme to the new 3.0 with visual editor, another change appeared: a footer which seems like it cannot easily be changed to credit you or your company.  This assumption is wrong.
Go to top